Mumbai Campus – Director's Message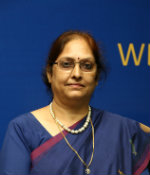 International College of Financial Planning offers a top-quality education and many advantages derived from our beautiful campus, our ideal geographical location, and our impressive faculty, students, and alumni network. But none of these benefits will come knocking on your door – it requires you to be curious and active. You can take advantage of peer and faculty advising and mentoring. Encouragement, assistance, and collaboration are just waiting for you. TM "International College of Financial Planning " is the combination of the art & science of theoretical learning with the virtues of practical training. This has been our guiding philosophy from the beginning of our existence – as this creates industry ready individuals.
We believe that the three most important aspects of an educational institution are: (a) the quality of education imparted (b) the ecosystem in which this education is delivered, as that is where the soft skills are acquired and internalized and (c) the quality of students TM who are admitted. We have all the qualities in ICoFP .
Mrs. Madhu Sinha CFPCM Campus Director Mumbai
Author of "Financial Planning A Ready Reckoner" and "Retirement Planning A Guide for Financial Planners"