Chief Mentor's Profile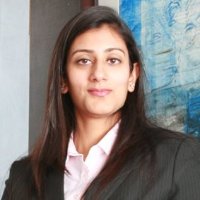 Jai Vani Bajaj joined International College of Financial Planning in October 2009 as Chief Mentor looking after operational coordination, strategic projects including improving the student experience and the launch of International College of Fashion.
Ms. Bajaj completed her graduation in small business management from Delhi University and has done her masters in management with specialisation in marketing with a certification in apparel merchandising and production .She has been involved with operations in the fashion Industry since 1995 with varied experience in different facets of fashion industry including managing the Indian production facility of an leading export house supplying to some of the top buyers in the U.S. like Nordstorm, T.J Maxx , J.C Penny, Dillards, Wet Seal and catalogues like- Lane Bryant etc.
Ms. Bajaj shifted to the financial services sector in 2002 to set up and head the customer services department and systems for one of India's largest wealth management companies.
Her shift to the education industry came because of her passion towards giving back to the society . Her belief is that there is no other service greater than equipping the young minds with the right knowledge which would make them excel in their careers.
Ms. Bajaj is a certified Pranic healer. She likes to read books on self development and play golf in her leisure time. She loves to travel and spend quality time with her family.
She has played a very vital role in improving the operational efficiency, services and academic delivery to the students with the active support of the entire ICoFP team and alum community.