Our Group

The Bajaj Capital Limited is one of India 's premier Investment Advisory and Financial Planning companies. We are also SEBI approved Category I Merchant Bankers.
We offer personalized Investment Advisory and Financial Planning services to individual investors, corporate houses, institutional investors, Non-Resident Indians (NRI's) and High Net worth Clients, among others. As one of India's largest distributors of financial products, we offer a wide range of investment products such as mutual funds, life and general insurance, bonds, post office schemes, etc. offered by reputed public and private and government organizations.
Group Companies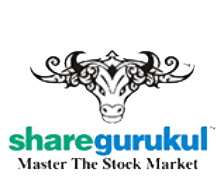 Share Gurukul Private Limited is a pioneer in financial markets related courses in the country. Our courses in capital markets and derivative markets set the benchmark for industry academia interactions.
Our derivative based courses are well endorsed by the leading practitioners of the industry. Having been associated with us since inception, they have helped shape our courses and make them dynamically aligned to the ever transient times. Our holistic courses in capital and derivative markets are the building blocks on which our societal efforts are based. Capital market course prepares the inquisitive mind for a challenging career in the Indian stock market. Going over the nuances of the trade, the course delivers excellent all round training, learning by doing is what we believe in.

International College of Fashion (ICF) is home to state-of-the-art facilities; and the students have access to leading industry figures – including Mentors, Educationalists, guest speakers, collaborators and visitors from the Industry.
ICF - Our Group You'll be taught by top-level creative practitioners who will encourage you to develop your own potential creating successful careers nationally and internationally. Our fashion entrepreneurship program, developed under the guidance of leading industry figures, creates a 21st century provision, combining exceptional physical resources as well as strong commercial connections to deliver a world-class learning experience. ICoFP is in association with IIT-Delhi, NID- Ahmedabad and NIESBUD for developing the curricula in sync with the Fashion Industry.