Advisory Board Members
Dr I.C Dhingra
Ph.D., MA (Economics)
Teaching UG and PG courses in Economics for over 4 decades at Delhi University and other Universities/ institutes of good repute. He is presently, Associate Professor in Economics at Delhi University. Dr. Dhingra has authored more than 60 book, most of which prescribed as Text Books at different Universities and State Board of Education. He has been awarded as the Best Author Prize by Federation of Educational Publishers of India, New Delhi. Dr. Dhingra is closely associated with developing educational material for different state agencies and with print and visual media. He has authored the prominent books like "March of the Indian Economy" & "Essentials of Economics".
---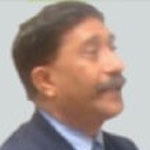 Dr. Vinod Kumar
Ph.D., DBF (CFA), M.Com., M.Phil., AFP, NCFM Modules (AMFI, Dealers, Derivatives)
He is Associated with Indian Institute of Advanced Studies (IIAS), Shimla. He has the teaching experience of more than 37 years in Delhi University as well various management institutes of repute. Along with teaching, he had been the Chief Editor of financial newspaper on stock markets. He is the founder editor of investors India magazine of Bajaj Capital.
---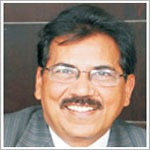 Mr. Anil Chopra
Director, Bajaj Capital Limited
Mr. Anil Chopra is the Group Director at Bajaj Capital Limited. He joined the Company in 1984. Mr. Chopra has been instrumental in expanding the branch network of Bajaj Capital Ltd. all over India. A Chartered Accountant and a Certified Financial Planner, Mr. Chopra is credited with introducing international accounting and HR practices in the organization. His most valuable contribution, however, has been in building up a financially literate society and making Bajaj Capital Group a strong retail brand. He is considered an authority, and is widely sought after by the media for quotes on key developments in the industry.
---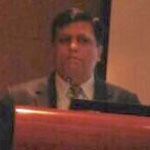 Mr. Manek Narang
General Manager, Care Ratings
Mr. Manek Narang is an Associate Director at CARE Ratings having around 15 years of work experience which includes ratings and financial analsyis of large corporate across varied sectors viz, Oil & Gas, automobiles, logistics, dairy,hospitality, agro, etc. He has written various articles which got media coverage. He regularly conducts trainings and presentation at banks, B-Schools ( such as IMI- Delhi, MFC-DU, MBE-DU, IMT-Nagpur, ICoFP-Delhi and DSB-Delhi) and other industry forums, apart from internal training programmes. He is a Chartered Accountant and an MBA in Finance from MDI (Gurgaon). He has done his graduation in B.Com (Hons) from Shaheed Bhagat Singh College, University of Delhi.
---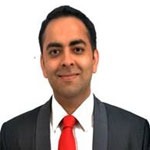 Mr. Kapil Maheshwari
Director, RBSA Advisors
He is a Director with RBSA Advisors. RBSA Advisors is a global Valuation and Transaction Advisory firm with offices in India, Dubai and Singapore. As a SEBI registered Category 1 Merchant Banker, focuses on fund raising for mid market and emerging companies. He is a graduate from the reputed Shri Ram College of Commerce. He has subsequently completed his Masters in Finance from Delhi University and also holds a degree in Law from Delhi University along with a diploma in International Trade Law from Indian Law Institute. He has worked with development management funds, credit rating companies and International Property Consulting firms in the past. He has advised global funds, MNC's and large Indian corporates in various successful exits, fund raise and M&A advisory. He is also an avid speaker in various institutions and forums like VC Circle. He is also a seed investor in ventures relating to hospitality, technology and skill development in his personal capacity.
---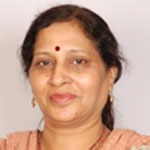 Dr. Madhu Vij
Professor (Finance), FMS, Delhi
Dr Madhu Vij is a Professor of Finance at the Faculty of Management Studies, University of Delhi where she has been teaching for over three decades. Her professional and teaching interests include the areas of International Finance, Risk Management, Banking and Financial Services, Corporate Finance and Accounting. She has received the Alumni Excellence award from Shri Ram College of Commerce, University of Delhi. Dr Vij has participated and attended the Global Colloquium on 'Participant Centered Learning' at Harvard Business School, Boston, USA. Prof Vij was on the Panel of Judges for award of PM's trophy for selecting the best steel plant for 2 years (2011-2013) and has also been a member of Ad-Hoc Task Force, Results Framework Document (2011-2013). Dr. Madhu Vij has been an Independent Director of MOIL Limited. Currently, she is an Independent Director for four private limited companies. Prof Vij's research interests include asset liability management, country risk analysis, derivatives, foreign exchange risk management, treasury management, corporate valuation, credit ratings and financial crisis, currency correlation and corporate governance. She has completed a number of projects sanctioned by National bodies like UGC, RBI, ICSSR, SAIL and Delhi University. She serves on the editorial board and is also a reviewer for several academic journals, national and international conferences. Prof Vij had been the Director, Women's Studies and Development Centre, University of Delhi for one year (June 2012 to July 2013). She is actively involved in working on Gender issues, has delivered special talks in this area and has also worked on a project on 'Microfinance and Gender'. She has published several research papers in International and national Journals of repute and has presented papers globally in in the field of banking and finance. She has authored four books namely Multinational Financial Management, Management Accounting, Management of Financial Institutions and a book on Corporate Finance for NIIT for MBA participants for ITT, USA. She has also co-authored two books – one on 'Merchant Banking and Financial Services' and the second one on 'Women's Studies in India: A Journey of 25 Years. Dr Vij is actively involved in research, consultancy and training for several leading public and private organizations in the areas of Project Management, Strategic Financial Management, Case based method of learning and teaching, Finance for Non finance managers.
---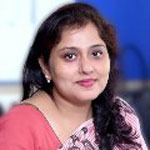 Dr. Rashmi Aggrawal
Professor, IMT Ghaziabad
Dr Rashmi Aggarwal has been associated with IMT Ghaziabad since 2007, in the area of Economics, Environment and Policy as a Professor of Law. She is currently serving the Boards of of Zee Media Corporation Ltd, Dish TV Ltd, Essel VKC Forex Ltd, Today Merchandise Private Ltd, Dish Infra Pvt Ltd and Peerless Peerless Funds Management Co. Ltd, as an Independent Director. She is also on Board Sub- Committees like Audit Committee; Corporate Social Responsibility; Nomination and Remuneration Committee, etc. She was the Chairperson- 2 years PDGM Program and core coordinator for the coveted AACSB accreditation at IMT Ghaziabad for 3 years. She started her career as an advocate in the Punjab and Haryana High Court and Supreme Court of India before joining academics. Dr. Aggarwal is Bachelor of Science, Law Graduate, Masters' in Law, and PhD (Patents Law) from Law Department, Punjab University, Chandigarh. Dr. Aggarwal's teaching and research domains are Corporate laws, Corporate governance, Cybercrimes, Labour Laws and Intellectual Property Rights with more than 70 reputed publications to her credit, including books, international research publications, book chapters, book reviews and case studies. Dr Aggarwal has presented her research work in national and international conferences in India and abroad including USA, Japan, UK, Hong Kong, UAE and Italy. She has been a visiting professor at various IIM's and reputed institutes abroad like Toulouse Business School, France and S.P Jain Dubai. She has designed and delivered numerous executive training programmes both as a facilitator and Program Director for In-company and Open Company and conducts workshops and training programs for Higher Education accreditation. Her husband, is a practicing advocate in the Supreme Court and Delhi High Court and she is blessed with two daughters.
---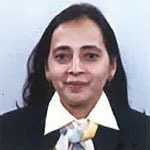 Ms. Srishti Sethi
Head – Enterprise Risk Management, IDFC Bank
Srishti manages the ERM function covering Operational Risk, Credit Administration, Portfolio Management, Fraud Risk and BASEL II. She also supported in setting up the technology infrastructure for risk as IDFC became a bank. Srishti has varied and cross functional experience across Sales, Credit and Market Risk across multiple products like Corporate Debt, Private Equity, Collateralized Debt Instruments and leasing and hire purchase. Srishti has expertise in building and managing Operational Risk and Compliance for a large banking captive off-shored operations covering multiple lines of business- Consumer Banking Services, Global Wholesale Banking and others. She has deployed strong risk management framework encompassing Quality Control (QC), Quality Assurance (QA) through patented methodologies across Consumer, Wholesale, Global Markets and Technology Delivery spanning across multiple countries. Prior to joining IDFC she was working with Bank of America as Senior Vice President – Business Control Executive. She has also worked as Vice President – Credit Risk at GE Capital and has also had stint with Citibank. Srishti is a graduate in Mathematical Statistics and Post Graduate Diploma in Business Management from IMS. She is a Black Belt from GE Capital.